News: May 1, 2019
(2019/5/1) New Reiwa
(令和) e

ra has started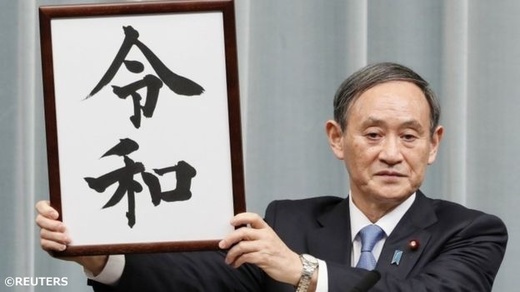 On May 1, 2019, Naruhito acceded to the throne as the 126th Emperor of Japan, following the abdication of his father Akihito on April 30, initiating the Reiwa (令和) Era.

This marks the first time an era's characters were derived from Japanese classical literature, instead of Chinese. Reiwa, per the Foreign Ministry, should be translated as "beautiful harmony."
The Heisei Era, which began with Akihito's ascension in 1989 was tough period. It coincided with the so-called Lost Decade following the collapse of asset bubbles starting in 1991. The period of stagnation lasted for over ten years, and the current government of Prime Minister Shinzo Abe is still working to revive inflation above 2 percent.
In new Reiwa era, Japan will keep trying to revive economic growth.
Source:
https://www.breakingviews.com/considered-view/naruhito-can-give-japans-economy-a-morale-boost/#