News: September 30, 2019
Report:
Doing Business in Japan - Seminar in Czech
4th Business Seminar in Prague, Czech Republic
On September 19, 2019 CCCIJ together with general partners CzechTrade and Ministry of Industry and Trade of the Czech Republic organized its 4th edition of the business seminar "Doing Business in Japan 2019" in Prague, Czech Republic.
This year was the most successful edition with about 100 participants from many sectors of Czech businesses.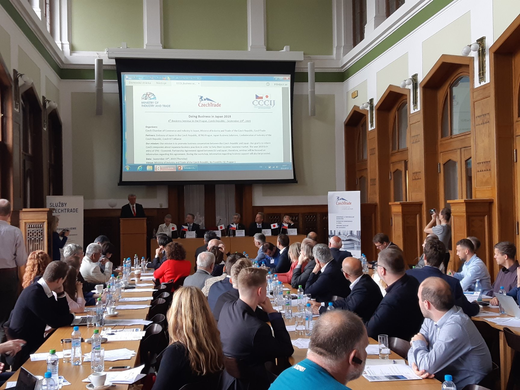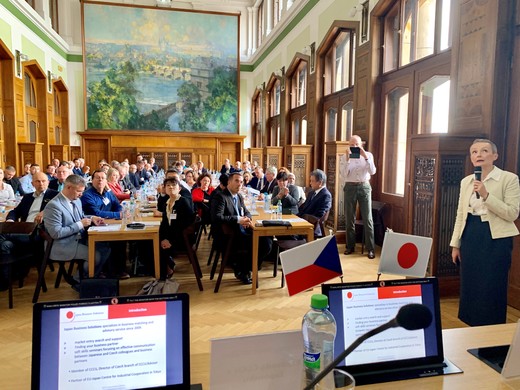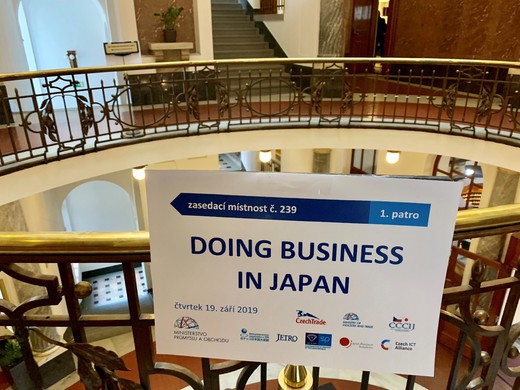 ---
Thanks to all partners:
Embassy of Japan in the Czech Republic, JETRO Prague, Japan Business Solutions, Confederation of Industry of the Czech Republic and Czech ICT Alliance
We were able to provide information about the Japanese market and its economic situation. This year main theme was EPA (Economical Partnership Agreement) signed between EU and Japan, Working holidays which governments of both countries Czech Republic and Japan signed, and How to find a partner/distributor in Japan we introduced the whole picture about the business atmosphere to realize a business in Japan.
Real experience stories from companies of our members Flowmon, JSL Nippon Academy and Ryukyu Glass Craft were enough interesting as from the real field to provide business in Japan.
We believe the seminar was interesting for all participants and we already planning its next 5th edition in September 2020. We hope to see many of the participants again and wish you all the best in doing business in Japan.
Best regards,
Roman Watanabe, Chairman