News: March 4, 2020
Opening of the Honorary Consulate of the Czech Republic in Naha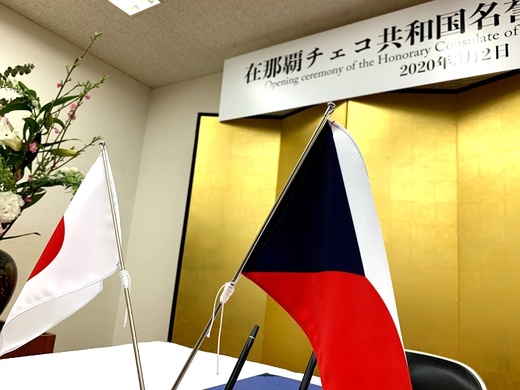 It is a great pleasure to announce that the Honorary Consulate of the Czech Republic in Naha was opened on March 2, 2020.
Attended by the State Secretary of the Ministry of Foreign Affairs of the Czech Republic HE Mr. Miloslav Stašek and the Czech Ambassador HE Mr. Martin Tomčo, the opening ceremony was held.
As the Honorary Consul of the Czech Republic in Naha, Mr. Hinedobu Inamine was appointed. Mr. Inamine is a board member of RYUKYU GLASS VILLAGE in Itoman city and he has contributed many years in promoting the Ryuku glass in Vietnam. He is also a successful businessman with strong links to the Czech Republic, in particular to the Czech glassmakers.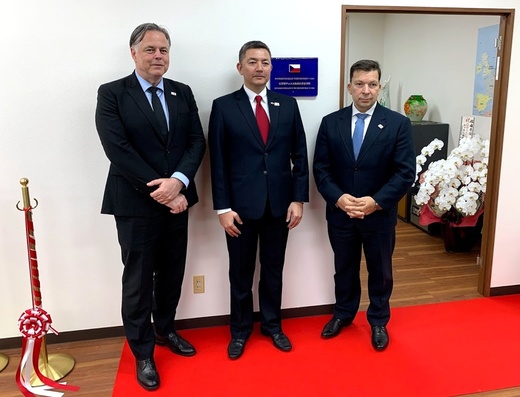 (From the right: the State Secretary of the Ministry of Foreign Affairs of the Czech Republic HE Mr. Miloslav Stašek, the Honorary Consul of the Czech Republic in Naha Mr. Hinedobu Inamine, the Czech Ambassador HE Mr. Martin Tomčo)