News: May 25, 2020
CCCIJ continues offering PROPEA services in 2020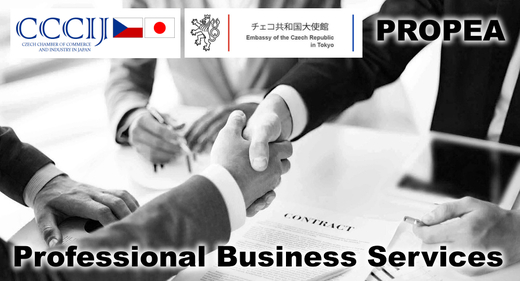 CCCIJ is pleased to announce that we successfully continue offering PROPEA services also in the year 2020.

CCCIJ has been supporting Czech economic activities abroad with the support of Embassy of the Czech Republic in Tokyo and Ministry of Foreign Affairs in the Czech Republic - a project called PROPEA since October 2019.
The first successful result is expected to come out in the summer of 2020. We are still continuing and trying to find Czech businesses to whom we can help and support their activities in Japan.
You can find more details about the services here:
https://www.cccij.com/inpage/propea
If there is any company which would like to ask questions or ask for advice, please contact us here:
https://www.cccij.com/contact-form

We are looking forward to hearing your requests!
CCCIJ Secretariat