News: April 14, 2022
Report: Czech Business forum with representatives of Japanese companies

開催報告:民間外交推進協会(FEC)主催 日本企業代表者向けチェコビジネスフォーラム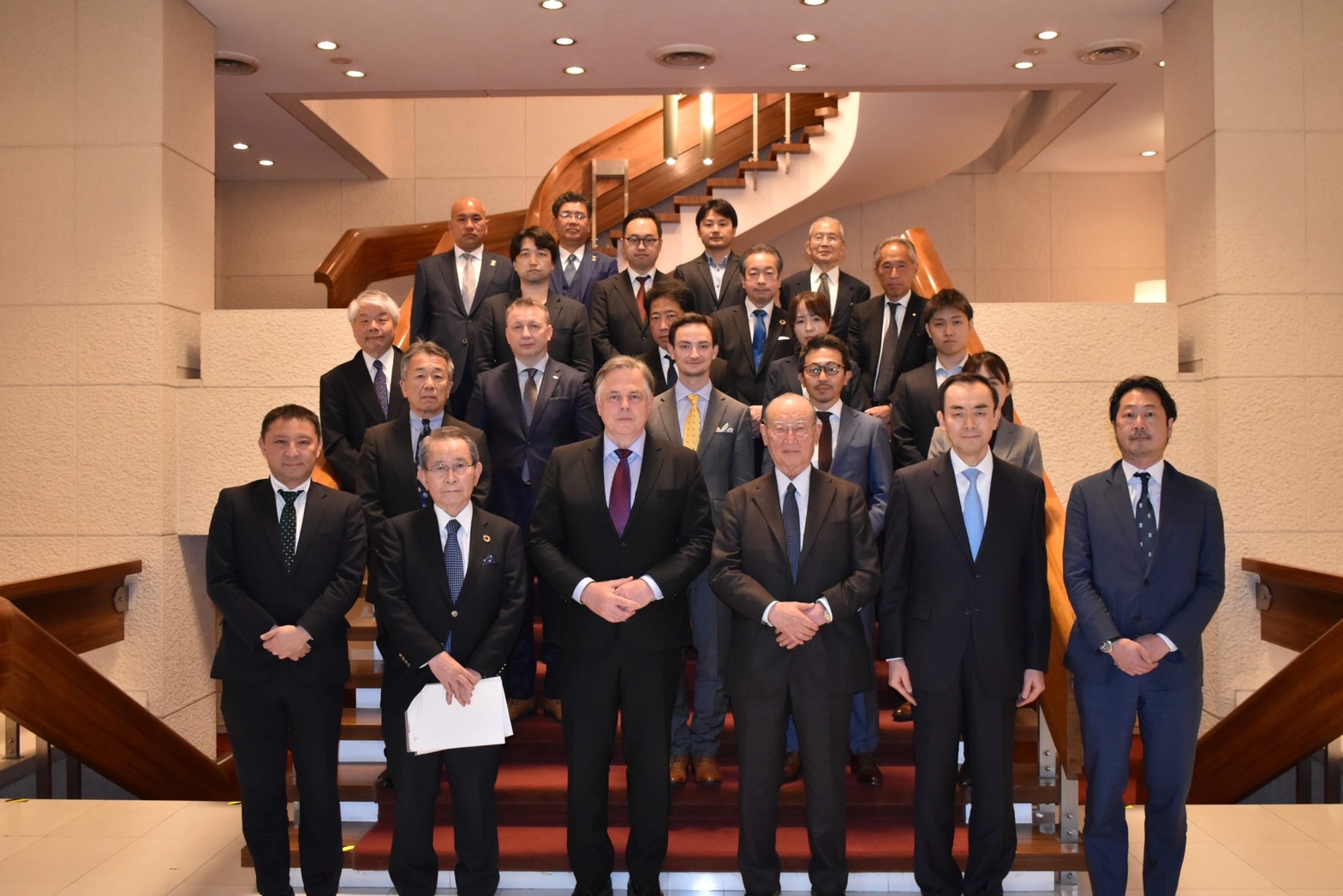 On April 14, 2022, a business forum was held at the Embassy of the Czech Republic in Tokyo in cooperation with the Japanese International Friendship Exchange Council (FEC) and the broad participation of senior Japanese business representatives.

The forum started with the opening speech of the Ambassador of the Czech Republic to Japan, Mr. Martin Tomčo, and the President of the FEC, Mr. Ken Matsuzawa. This was followed by a presentation by the economic diplomat Mr. Ondřej Svoboda and he introduced the participants to the economic profile of the Czech Republic, investment relations between the Czech Republic and Japan, and attractive sectors for potential Japanese investors.
Following Mr. Svododa's presentation, Mr. Roman Watanabe, the chairman of the Czech Chamber of Commerce and Industry in Japan (CCCIJ) gave a presentation.
The second part of the program introduced the major Japanese companies present, which represented the service sectors, healthcare, construction, chemical industry and media, and they showed interest in establishing business relations with the Czech Republic.

2022年4月14日(木)、駐日チェコ共和国大使館において民間外交推進協会(FEC)主催の欧州研究会(ビジネスフォーラム)が開催され日本企業の代表者が集いました。
フォーラムはマルチン・トムチョ駐日チェコ共和国大使および民間外交推進協会の松澤 建理事長のスピーチから始まり、経済担当官のオンドジェイ・スヴォボダ氏によるプレゼンテーションが続きました。スヴォボダ氏は参加者にチェコ共和国の経済に関する基礎情報、チェコと日本の投資関係など日本の投資家にとって魅力的なトピックについて紹介を行いました。
スヴォボダ氏のプレゼンテーションに続いて、在日チェコ商工会議所からは会頭の渡邊ロマンがプレゼンテーションを行いました。
プログラムの第2部では、サービスセクター、ヘルスケア、建設、化学産業、メディアなど各企業の代表者より自身のビジネス活動や、チェコ共和国との協力への関心についての発表がありました。フォーラムの最後には非公式のネットワーキング・懇談が設けられ、情報交換が活発に行われました。
ウエブギャラリー Zonerama
HTMLギャラリー:1