ニュース: 2023年6月19日
(2023年7月20日)
Schedule Decision: 15th Czech Business & Culture Networking Event
開催日決定:第15回チェコビジネス&文化交流イベント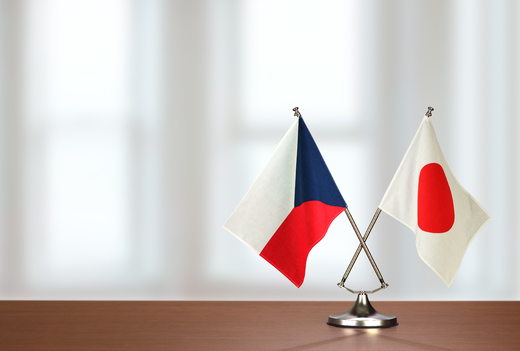 在日チェコ商工会議所の会員、ビジネス・パートナー、ご友人の皆さま
2016年にスタートした「チェコBCN(ビジネス&文化交流)イベント」第15回目は2023年7月20日に開催が決定しました。
駐日チェコ共和国大使館から多大なるご協力を賜りましたことをここに改めて御礼申し上げます。
詳細は追ってご連絡いたします。
皆様のご参加を心よりお待ち申し上げます。

在日チェコ商工会議所 会頭 渡邊ロマン
第15回チェコビジネス&文化交流イベント
日時:2023年7月20日(木)18:30-21:00(18:00受付開始)
会場:駐日チェコ共和国大使館(東京都渋谷区広尾2-16-14)
会費:7,000円(会員)8,000円(非会員)
主催:在日チェコ商工会議所
後援:駐日チェコ共和国大使館 
駐日チェコ共和国大使館へのアクセス:
東京メトロ日比谷線「広尾」駅より徒歩10分JR山手線/東京メトロ日比谷線「恵比寿」駅より徒歩15分

※ 恵比寿駅、渋谷駅よりバス「日赤医療センター前」下車徒歩5分
※ 駐車場はございません。近隣の駐車場をご利用ください。
---
Dear members, business partners and friends of the Czech Republic,
This is the 15th edition of the Czech BCN (Business & Cultural Networking) Event, which started in 2016. We would like to thank once again the Embassy of the Czech Republic in Japan for its generous cooperation.
We look forward to seeing you at the event.
We look forward to your participation.
Thank you.

Roman Watanabe, Chairman of CCCIJ
15th Czech Business & Culture Networking Event
Date: July 20 (Thu) 2023, 18:30 - 21:00 (18:00 Doors open)
Place: Embassy of the Czech Republic in Tokyo
Fees: JPY7,000 (CCCIJ members) JPY8,000 (Non-members)
Organized by: Czech Chamber of Commerce and Industry in Japan (CCCIJ)
Supported by: Embassy of the Czech Republic in Tokyo