ニュース: 2023年7月29日
(2023年7月20日)
Report : 15th Czech Business & Culture Networking Event
開催のご報告 : 第15回チェコビジネス&文化交流イベント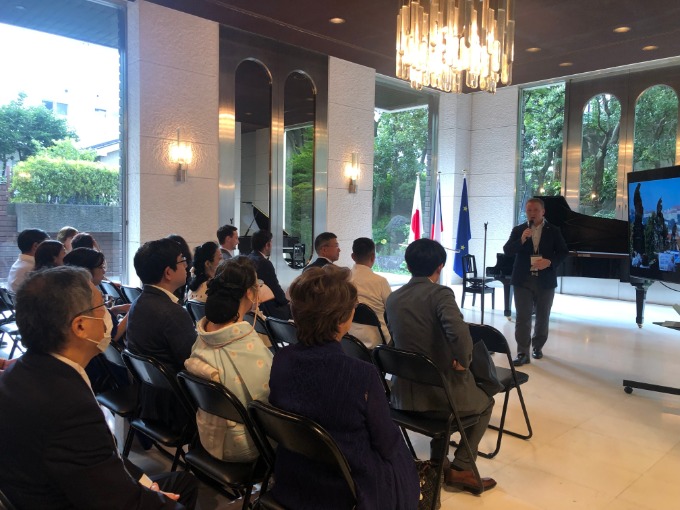 第15回チェコビジネス&文化交流イベント終了いたしました
The 15th Czech Business & Cultural Exchange Event has ended!
2023年7月20日に行われました、「第14回チェコビジネス&文化交流イベント」が無事に終了いたしました。
ご参加くださった皆様、誠にありがとうございました。
The 14th Czech Business & Cultural Exchange Event, held on July 20, 2023, has ended successfully.
Thank you very much for your participation.
ロマン会頭の司会によりイベントがはじまり、大使館の代表としてスボボダ氏の挨拶、チェコインベスト ハーウェク在日代表のスピーチが行われました。
※都合により、トムチョ大使のスピーチはキャンセルとなりました
The event started with a speech by Mr. Ondrej Svoboda, Commercial Counsellor of the Czech Embassy in Tokyo, and a speech by Mr. Jakub Hajek, Director of Japanese Operations - CzechInvest.
*Ambassador Tomčo's speech was cancelled due to circumstances.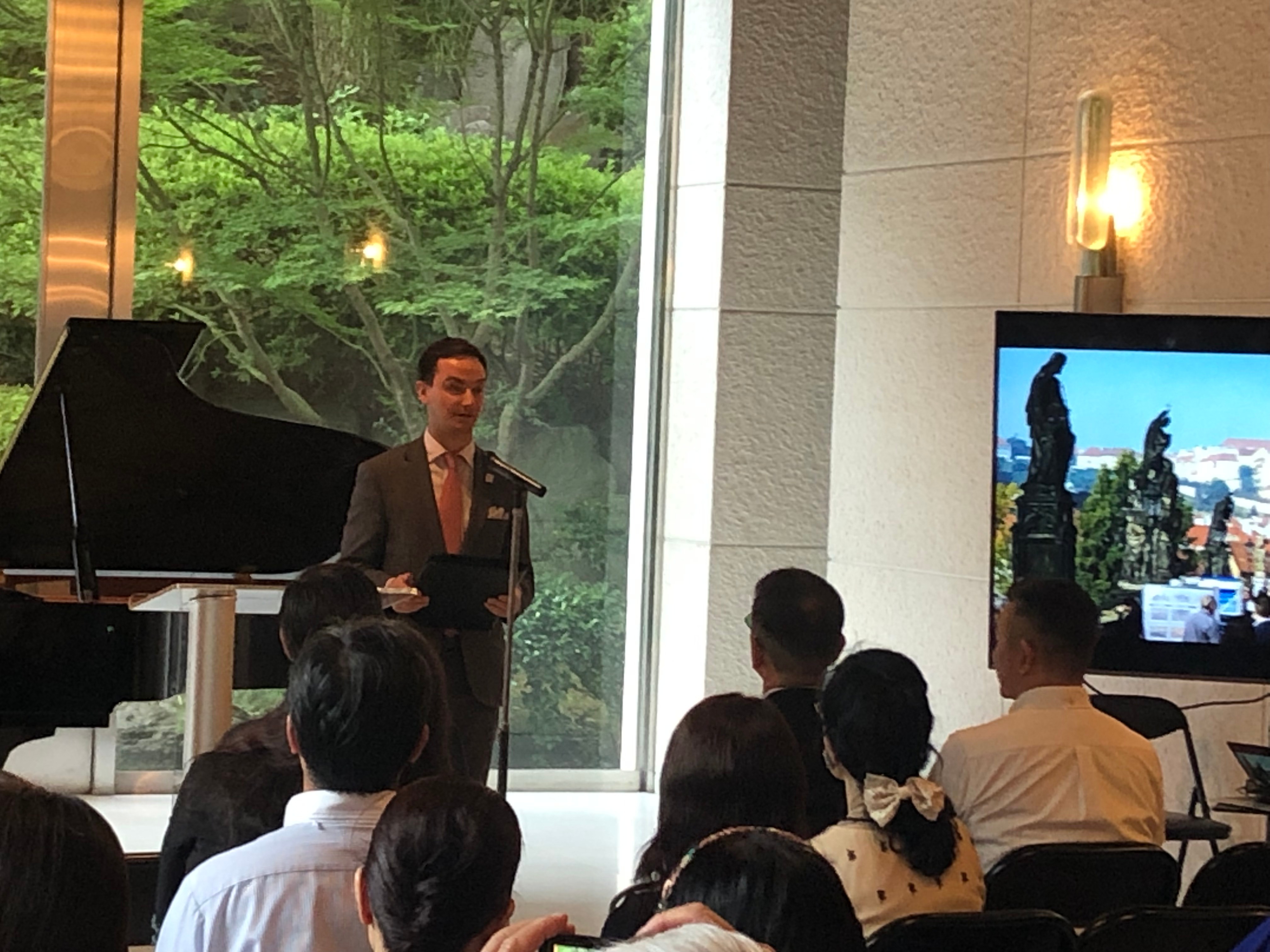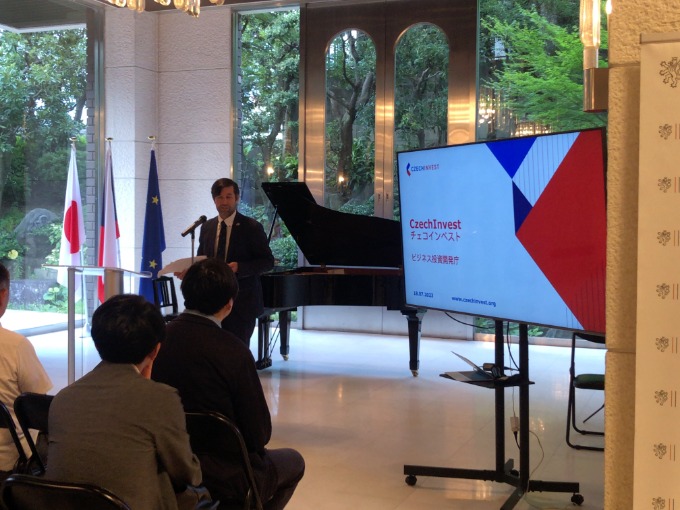 文化セッションでは出井則太郎氏(テノール・カウンターテノール)、出井愛氏(ピアノ)、丸山佳織氏(ファゴット)の3名による、チェコ音楽の演奏が行われました。
During the cultural session, Mr. Noritaro dei (tenor and counter-tenor), Ms. Mana dei (piano), and Ms. Kaori Maruyama (bassoon) performed Czech music.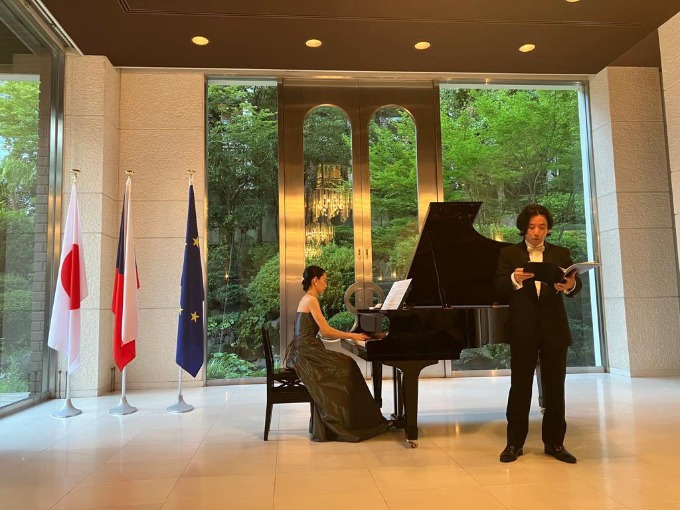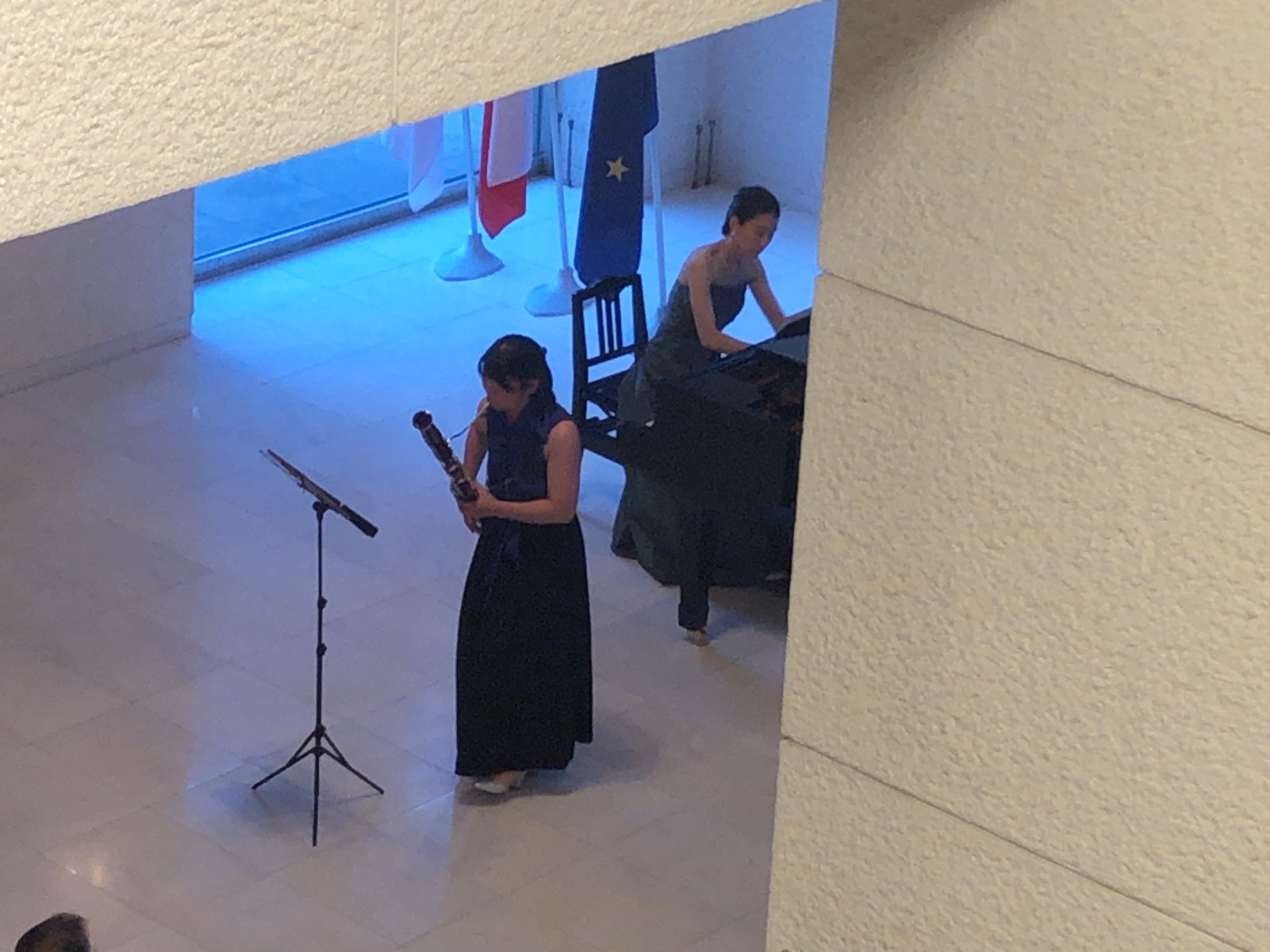 そして交流会では野村氏によるビールの講話のあと、乾杯の音頭が取られ、メインの「サッポロビール・チェコビール飲み比べ」、ワインとおいしい料理をお楽しみいただきながら、ご参加いただいた皆様でご交流いただきました。
After a lecture on beer by Mr. Masahiro Nomura, Honorary Consul of the Czech Republic in Sapporo, a toast was made, followed by the main event, "Sapporo Beer-Czech Beer Comparison," where participants enjoyed wine and delicious food while mingling.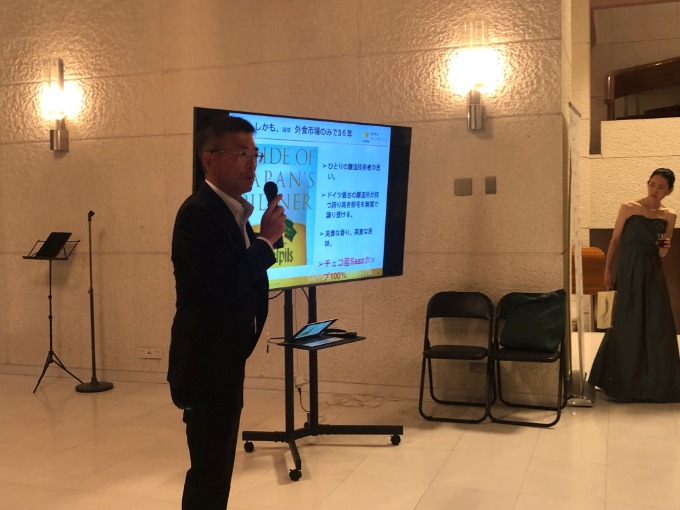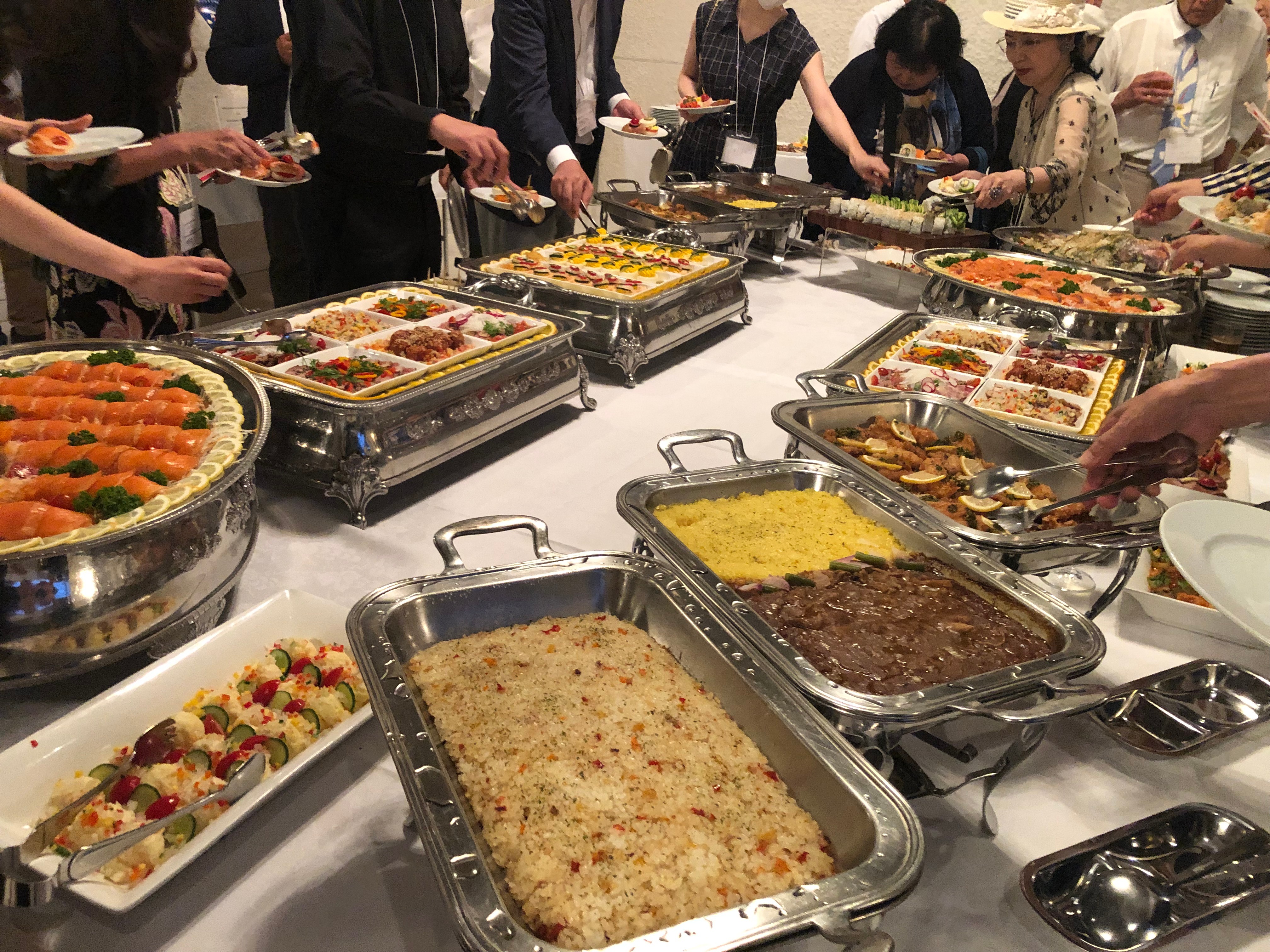 また11月にもビジネス&文化交流イベントを開催する予定です。
引き続き、皆様にお楽しみいただけるような工夫を凝らして参りたいと思います。
We are planning to hold another business and cultural exchange event in November.
We will continue to devise ways to make the event more enjoyable for everyone.
Thankyou.