News: October 8th, 2014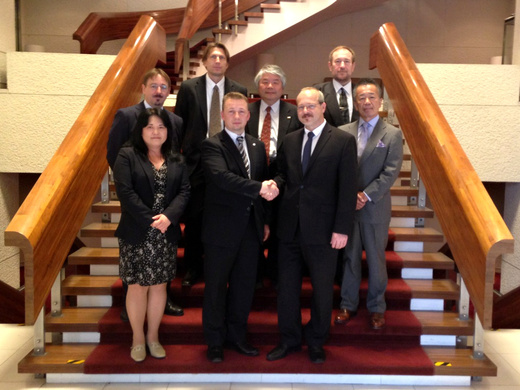 Introduction of the Ambassador Dub:
1993 – 1994 Advisor to the 1st Deputy Minister, Ministry of Economy of the Czech Republic, later Ministry of Regional Development; 1994-1998, 1998-2002 Mayor of Prague 7 Metropolitan District; 2002-2006, 2006-2010 Member of Parliament of the Czech Republic for Prague District; 2010 –2014 Deputy Minister of Foreign Affairs for Non-European Countries, Economic Diplomacy and Development Assistance, Ministry of Foreign Affairs of the Czech Republic

From October 16th, 2014 - Ambassador Extraordinary and Plenipotentiary of the Czech Republic in Japan. Speak English, French and Russian.
More informations >>


From October 2014 Ambassador Dub also started function Honorary Chairman of Czech Chamber of Commerce and Industry in Japan.
New Ambassador of the Czech Republic Mr. Tomas Dub arrived and started in Japan by October 2014. The Board of Members of Czech Chamber of Commerce and Industry in Japan (CCCIJ) welcome new Ambassador which arranged luncheon meeting with discussion regarding cooperation and next grow of relations between Czech Republic and Japan. Ambassador Dub also introduced his plans by presentation at the Cinema at Czech Embassy.