News: August 10th, 2015
ZONER software unveiled a new product Zoner Photo Studio 17 at the Czech Embassy in Tokyo.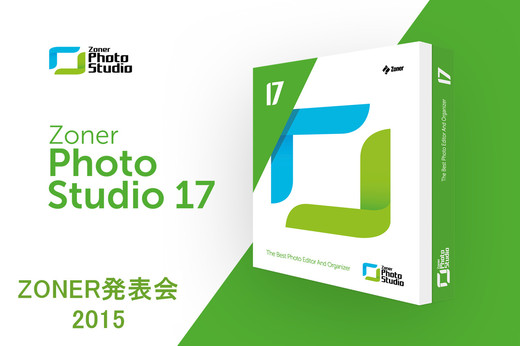 Honorable guests, media and distributors came to the Czech Embassy on August 10, to celebrate the release of new Zoner Photo Studio 17, software for editing and managing of digital pictures.
Czech company Zoner Software is present in Japan since 2004. Their software can be purchased in all japanese stores since 2009.
ZONER software, developers of Zoner Photo Studio image editing software and the free and unlimited Zonerama.com cloud service, has announced the official Japanese release of the new Zoner Photo Studio 17, award-winning program.
Already being referred to as an "excellent alternative to PS Elements or Lightroom," Zoner's latest version of this complete photo editing and management software package offers several exciting new features including Home Sharing, an easy and seamless way to share memories on your TV, PC and smartphone; the new and improved Cartoon and Lens Flare tools, a much more efficient photo management interface and more robust tools for working with RAW files.
For more informations follow the links bellow:
Press Release (English)
Press Release (Japanese)

Zoner Photo Studio 17 product download you can find here: www.zoner.jp
See bellow the photos from the event: