News: May 27th, 2018
(June 6th, 2018) Invitation for 8th Czech Business & Culture Networking Event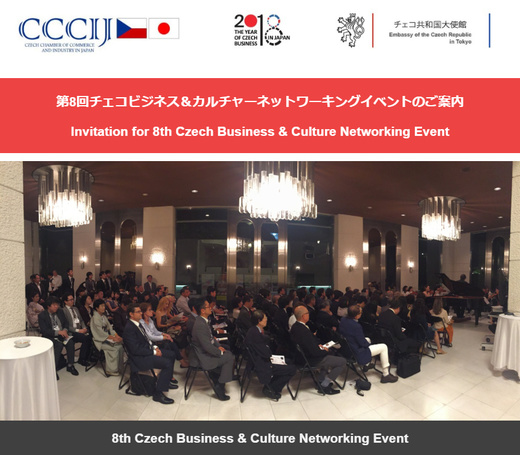 Japanese Version (English find bellow):

在日チェコ商工会議所の会員、ビジネス・パートナー、ご友人の皆さまへ

2016年2月にスタートした「チェコBCN (ビジネス&カルチャーネットワーキング) イベント」は8回目です。今回は、チェコから政治・ビジネスデレゲーションのお迎えイベントとなります。チェコ共和国の外務副大臣マルチン・トラパ氏(Mr. Martin Tlapa)のリードで10社のチェコ企業の紹介も致します。お楽しみください。皆様のご来場をお待ち申し上げます。

日時:2018年6月6⽇(水) 18:00〜20:30(17:30受付開始)
場所 : 駐日チェコ大使館 ( 東京都渋谷区広尾 ) 大広間 - レセプションホール
会費 (当日現金のみ):
4.000円(CCCIJ会員)
5.000円(一般・非会員)
★ チェコのワイン、ビールとチェコ料理をお楽しみください ★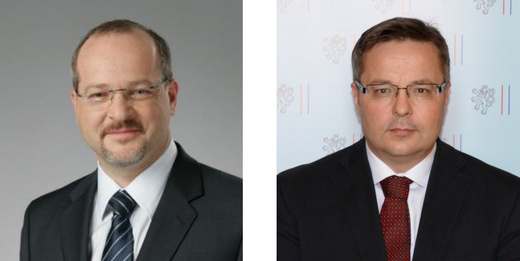 プログラム
◆ 17:30 開場・受付開始
◆ 18:00 開会・ 歓迎のご挨拶
駐日チェコ共和国大使 トマーシュ・ドゥプ
チェコ共和国の外務副大臣 マルチン・トラパ
◆ 18:15 〜 18:45 ビジネスセッション
 チェコ企業の紹介・プレゼンテーション
 ① CEITEC - Central European Institute of Technology
 ② Centrum výzkumu Řež, s.r.o.
 ③ Masaryk university, Faculty of Informatics
 ④ NAFIGATE Corporation a.s.
 ⑤ PKMK law & finance s.r.o.
 ⑥ SVCS Process Innovation s.r.o.
 ⑦ T&T – trade Holding s.r.o.
 ⑧ VTK SPECIAL
 ⑨ Elematec Czech s.r.o.
◆ 18:45 〜 19:00 文化セッション
 コンサート︓チェコのクラシック
 ・染川 真弓(ピアノ)
 ・遠藤 万⾥(バイオリン)
----
「モルダウ」ベドルジフ・スメタナの名曲(1874年)
「ユーモレスク」アントニン・ドヴォルザークの名曲(1894年)
----
◆ 19:00 〜 20:30 ネットワーキング交流会
◆ 21:00 終了予定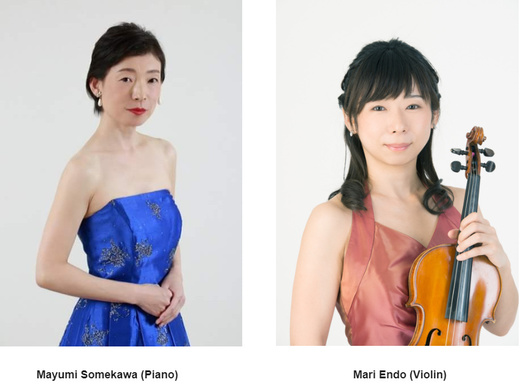 ミュージシャンプロフィール:
ピアノ 染川真弓さん
武蔵野音楽大学器楽学科ピアノ科専攻卒業。『花音サマーコンサート』『音楽の泉』『ウィーンからの贈り物』『piccolo bar コンサートシリーズ』『風・光・水(鎌倉 覚園寺)』などを企画、出演している。ミヒャエル・ルビ(ピアノ)、 ゴラン・コンチャル(ヴァイオリン)、 オタ・バルトシュ(ヴァイオリン)&フランティシェク・ホスト(チェロ)、チェコ・フィルゾリステン等と共演。2005年~2015年までウィーン国立音大夏期音楽セミナーに参加する。2012年ニース国際音楽アカデミー、2014年ウィーン国際音楽セミナーに参加。ディプロマ取得。A.L.ガスタルデイ、W・ヴァツィンガー、M・イノチェンテイ、村田理夏子のレッスンを受講。ピアノを新井美津子、福元さざれ、板垣恭子、M・ルビの各氏に師事。

バイオリン 遠藤万里さん
京都市立芸術大学卒業。2008年よりチェコ共和国へ留学。2010年からチェコ政府給費留学生としてプラハ芸術アカデミーのJiri Panocha氏の元で研鑽を積む。2013年よりチェコ室内管弦楽団パルドゥビツェの第2ヴァイオリン奏者を務め、2017年1月に帰国。現在は関東を中心にフリーランスプレイヤーとして活動中。

English Version:

Dear members, business partners and friends of the Czech Republic,

Czech Business & Culture Networking Event (Czech BCN Event) started in February 2016 organized by CCCIJ with great support of the Czech Embassy in Tokyo. This time we are more than happy to announce its 8th edition. You can enjoy a Gov-Biz Delegation members from the Czech Republic and small concert as well. During Business section we will introduce participating Czech companies with their brief presentations. We are looking forward to seeing you all.

Date: June 6th (Wednesday) 2018, 18:00 ~ 20:30 (17:30 Door open)
Place: Embassy of the Czech Republic in Tokyo, Big Reception Hall
FEE (Cash at the entrance):
4.000 yen (CCCIJ member)
5.000 yen (Non-member)
Please enjoy Czech Wine, Beer and Czech Cuisine hand-made by Chef Pavel.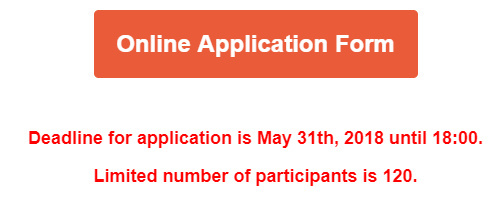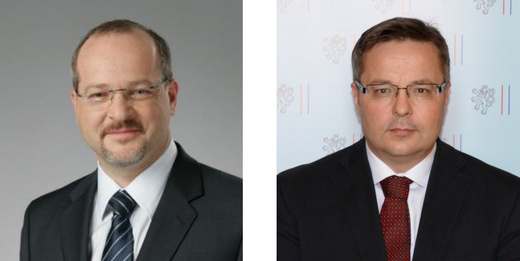 Program:
◆ 17:30 Door Open
◆ 18:00 Opening - Welcome Speech
Ambassador of the Czech Republic, Ing. Tomas Dub
Deputy Minister of Foreign Affairs, Ing. Martin Tlapa, MBA
◆ 18:15 ~ 18:45 Business Session
Presentations of the Czech companies participating at the official delegation.
① CEITEC - Central European Institute of Technology
② Centrum výzkumu Řež, s.r.o.
③ Masaryk university, Faculty of Informatics
④ NAFIGATE Corporation a.s.
⑤ PKMK law & finance s.r.o.
⑥ SVCS Process Innovation s.r.o.
⑦ T&T – trade Holding s.r.o.
⑧ VTK SPECIAL
⑨ Elematec Czech s.r.o.
◆ 18:45 ~ 19:00 Culture Session
Concert of the Czech Classic Music
Ms. Mayumi Somekawa (Piano)
Ms. Mari Endo (Violin)
----
"The Moldau" Symphonic poem by Bedrich Smetana (1874)
"Humoresques" A piano cycle by Antonin Dvorak (1894)
----
◆ 19:00 ~ 20:30 Networking Party
◆ 21:00 Door Closing