Foreign residents in Japan rise to record 2.6 million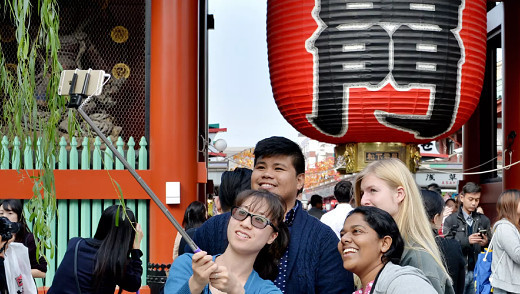 Japan's foreign residents increased 2.9% over the six months ended June to a record 2.63 million, with technical interns, including the newly created category of nursing care workers, showing notable growth.
The tally, announced Wednesday by the Ministry of Justice, is equivalent to about 2% of the national population. Those with technical intern training status increased more than 4% to 285,776. The addition of nursing care as a qualifying profession last November contributed to the growth.
The uptrend is expected to continue as the government will start issuing visas to unskilled foreign workers in April to help remedy severe labor shortages among smaller companies and in rural areas. By nationality, China topped the list at 741,656, or 28% of the total. South Koreans came in second at 452,701, followed by 291,494 for Vietnamese. Residents from Vietnam and Nepal jumped 11.1% and 6.6%.
Tokyo hosted the most foreign residents, at 21% of the total. Aichi Prefecture, which includes Nagoya, was home to 9.5%. Osaka Prefecture's share came to 8.9%.
Permanent residents, and special permanent residents of Korean and Taiwanese descent, accounted for a combined 41.2%. Those with student status made up 12.3%, or 324,245, while technical interns accounted for 10.8%.
Foreigners entering the country during the half increased 15% on the year to 15.38 million, with new entries rising 16% to a record 14.07 million. Those entering with business manager visas as well as specialist visas in engineering, humanities and international services increased notably.
Separately, with many tourists stopping in Japan on cruise ships from China, Taiwan and the Philippines, entrants with temporary landing permits rose 12.2% on the year to 1.15 million for the six-month period.