News: May 15, 2020
Stay home and look forward to Czech Festival 2021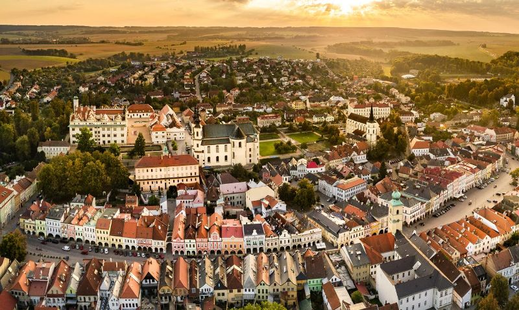 Due to the difficult situation caused by COVID-19, Czech Festival Team has decided not to hold the 5th Czech festival originally planned to be held this autumn in 2020.
Many of you may be disappointed to hear that, however, we would like to express our respect for the team who made such a hard decision. What we can do now is to stay home, keep ourselves healthy, and look forward to the next volume of Czech Festival in 2021.
---

<From Czech Festival Team>
Dear Business Partners,
Thank you very much for your pre-application as well as feedbacks towards the Czech Festival 2020 in Tokyo which we were planning to organize in October 2020. We had an internal meeting and we decided not to hold this 5th Czech festival in this year.
It was a tough decision for us, but we came to this because we believe that the most important thing is that vendors don't have any risk and that visitors can enjoy fully. Instead of organizing this festival in October 2020, We are thinking of move it to next spring so we are now checking the available dates with Shibuya Stream Hall.
We understand that a lot of restaurants, shops, companies are spending tough time now and we would like to do our best to support you. The Czech Festival is not held in 2020 but we are thinking to organize an alternative event introducing and promoting the Czech Republic in different approach this Autumn. We will keep you informed about both Czech Festival in next spring and alternative event in this Autumn.
Best regards,
Czech Festival Team
*******************
各位
平素よりお世話になっております。先日はチェコフェスティバル2020 in東京へのご出店意向及びご意見のご回答ありがとうございました。皆様からのご回答や現況を考慮し、2020年は第5回目となるチェコフェスティバルin東京を開催しないという決定を下しました。
苦渋の決断ではございますが、出店者の皆さま、来場者の皆様双方にとってリスクがなく楽しんでいただくことが最も重要であると考え、この度の決断に至りました。2020年中はチェコフェスティバルの開催は致しませんが、来年の春以降の開催を目指しており、現在渋谷ストリームホールの空き状況を確認しております。
現在、レストラン、お店など多くの企業が苦しい局面を迎えているかと思います。私たちもできる限りのサポートをしていきたいと考えております。本年中のチェコフェスティバルの開催はありませんが、違う形でチェコを紹介しPRできるようなイベントの開催も検討しております。来春のチェコフェスティバルin東京および今秋の代替イベントについては逐次お知らせいたします。
何卒よろしくお願い申し上げます。
チェコフェスティバルチーム
Czech Festival 2019